News center
Contact us
Add: 19-702,SongQuan Villa,Taibai Road,Luohu,Shenzhen,China
Tel: +86-755-25512007
Fax: +86-755-25512007-2005
Email: sales@conterway.com
Product show
AXIS F1025 comprises an image sensor and a pinhole lens that provides a wide 92° horizontal field of view in 1080p resolution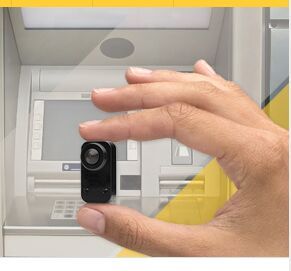 Product Numbers:AXIS F1025
Price:0
Product introduction:AXIS F1025 comprises an image sensor and a pinhole lens that provides a wide 92° horizontal field of view in 1080p resolution
AXIS F1025 comprises an image sensor and a pinhole lens that provides a wide 92° horizontal field of view in 1080p resolution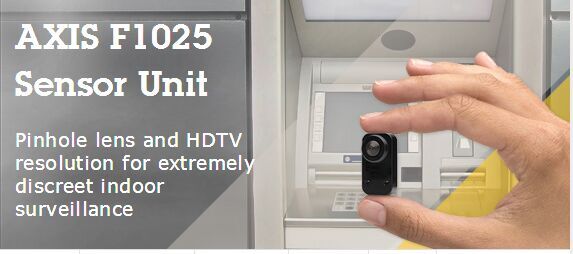 ·
Flexible, extremely discreet design for indoor use
· Pinhole lens with HDTV 1080p resolution
· Wide 92° horizontal field of view
Extremely discreet installation
AXIS F1025 Sensor Unit, together with anAXIS F Main Unit, is ideal for use in extremely discreet indoor surveillance applications, such as in ATMs (automated teller machines), banks, stores, hotels and elevators. The small AXIS F1025 unit can be installed, for instance, in tight places, in doorways, behind metal sheets or flush-mounted in a wall or ceiling, with only a pin hole visible for the lens.
AXIS F1025 comprises an image sensor and a pinhole lens that provides a wide 92° horizontal field of view in 1080p resolution. It comes with a3-m or 12-m (10-ft. or 39-ft.) pre-mounted cable for connection to an AXIS F Main Unit. AnAXIS F8202 Straight Mounting Bracket is included for mounting on a flat surface.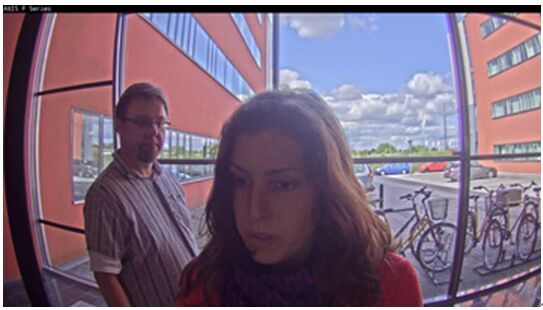 Image taken with AXIS F1025 Sensor Unit andAXIS F41 Main Unit with Wide Dynamic Range (WDR) – Forensic Capture in a scenario with backlight.AXIS F41's WDR – Forensic Capture enables details in both the bright and dark areas to be visible.