News center
Contact us
Add: 19-702,SongQuan Villa,Taibai Road,Luohu,Shenzhen,China
Tel: +86-755-25512007
Fax: +86-755-25512007-2005
Email: sales@conterway.com
Product show
AXIS M1033-W offers the choice of either a wireless or a wired connection to the network. It features Wi-Fi Protected Setup™ protocol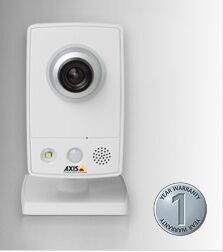 Product Numbers:AXIS M1033-W
Price:0
Product introduction:AXIS M1033-W offers the choice of either a wireless or a wired connection to the network. It features Wi-Fi Protected Setup™ protocol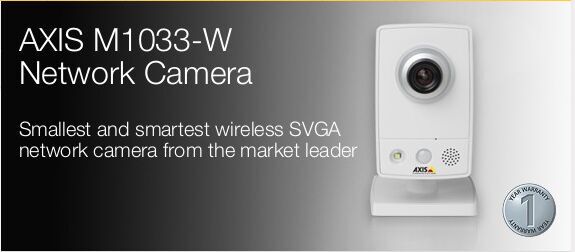 Support for 802.11b/g/n standards
Multiple H.264 streams
Easy and flexible installation
PIR sensor and illumination LED
Microphone and speaker
I/O port
Trouble-free monitoring over the Internet
Axis hosted video
Wireless capabilities
AXIS M1033-W offers the choice of either a wireless or a wired connection to the network. It features Wi-Fi Protected Setup™ protocol, which simplifies the process of configuring logical security on wireless networks. The combination of the wireless 802.11b/g/n standard and the WPS protocol assures user-friendliness and high network security, while enabling the video to be streamed reliably over a wireless network.
Application example

Intruder alarm capabilities
The AXIS M1033-W integrates a passive infrared (PIR) sensor for detecting movement – even in the dark. It includes a white LED for illuminating the scene automatically at an event or when requested by the user. It also offers two-way audio communication with integrated microphone and speaker, allowing remote listening in on an area as well as communication with individuals directly or using recorded audio clips.
Easy and flexible installation
The mounting stand can be installed on wall and ceiling. For higher mounting flexibility, an optional extension is also available (100 mm or 4.0"). A mounting clamp allows the camera to be installed in shelves. They are powered by a white power supply which is included.