News center
Contact us
Add: 19-702,SongQuan Villa,Taibai Road,Luohu,Shenzhen,China
Tel: +86-755-25512007
Fax: +86-755-25512007-2005
Email: sales@conterway.com
Product show
AXIS M1144-L Network Camera is an affordable and compact fixed camera, perfectly suited for boutiques, restaurants, hotels and offices or other places where surveillance is required during day and night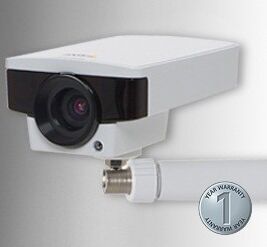 Product Numbers:AXIS M1144-L
Price:0
Product introduction:AXIS M1144-L Network Camera is an affordable and compact fixed camera, perfectly suited for boutiques, restaurants, hotels and offices or other places where surveillance is required during day and night
AXIS M1144-L Network Camera is an affordable and compact fixed camera, perfectly suited for boutiques, restaurants, hotels and offices or other places where surveillance is required during day and night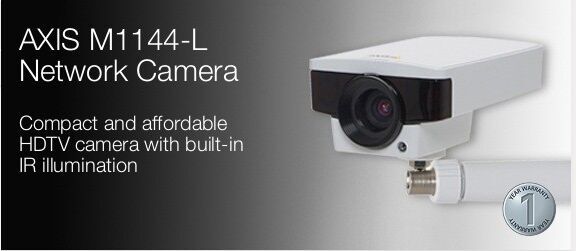 Excellent image quality in HDTV 720p/1MP resolution
Day & Night functionality
Built-in IR LEDs
Edge storage
H.264 and Motion JPEG
Power over Ethernet
I/O support
AXIS M1144-L Network Camera is an affordable and compact fixed camera, perfectly suited for boutiques, restaurants, hotels and offices or other places where surveillance is required during day and night.
Discreet built-in IR-LED illumination

Edge storage for reliable surveillance systems
AXIS M1144-L offers support for edge storage that allows recording video directly to a storage such as an SD/SDHC card, thereby creating a flexible and reliable video surveillance system.
Power over Ethernet
Power over Ethernet supplies power to the camera via the network, eliminating the need for power cables and reducing installation costs.
I/O ports
The input/output port can be used for simple notification to an alarm panel or control of a relay or similar. The input is also ideal, for instance, when using a PIR sensor.
More features
Network security using multi-level password protection, IP address filtering, HTTPS encryption and IEEE 802.1X authentication