News center
Contact us
Add: 19-702,SongQuan Villa,Taibai Road,Luohu,Shenzhen,China
Tel: +86-755-25512007
Fax: +86-755-25512007-2005
Email: sales@conterway.com
Product show
BOSCH DVR630/650 series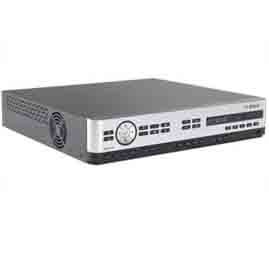 Product Numbers:DVR630/650
Price:0
Product introduction:BOSCH DVR630/650 series
BOSCH DVR630/650 series
features
In CIF resolution 8/16 channels real-time video
Two monitor output, flexible view
Remote viewing, playback, control and configuration
Video is easy to control the pan/pitch/zoom
DVR viewer iPhone applications
Bosch VCR 630/650 series is 8/16 channel digital video recorders, adopt the latest h. 264 compression technology. 630/650 series of the attached PC software, the built-in Web server, is a fully functional independent video management solutions, and it fully equipped, out of the box.
630/650 series offers a variety of storage capacity, high reliability of the embedded design, to maintenance and operating costs are minimized. The video also built-in DVD burners.