News center
Contact us
Add: 19-702,SongQuan Villa,Taibai Road,Luohu,Shenzhen,China
Tel: +86-755-25512007
Fax: +86-755-25512007-2005
Email: sales@conterway.com
Product show
BOSCH DLA‑AIOL0 1400 series IP video storage arrays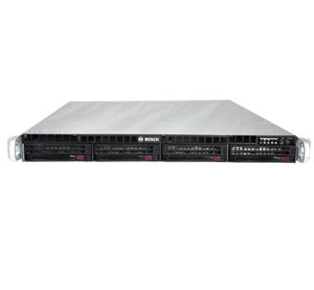 Product Numbers:DAS1400IP
Price:0
Product introduction:BOSCH DLA‑AIOL0 1400 series IP video storage arrays
BOSCH DLA‑AIOL0 1400 series IP video storage arrays
DLA ‑ AIOL0 1400 series IP video storage arrays
features
Suitable for up to 64 channels of RAID - 5 protected, one-piece video solutions
With 4 TB (4 x 1 TB) storage capacity of pre-installed and pre-configured IP storage solution
Special storage operating system provide strong and safe performance
Hot-swappable hard disk drive
Remote monitoring through the desktop applications or browser
Series 1400 IP video storage device is an economical, simple and reliable all-in-one machine, it can be used as a network monitoring system (at most) is composed of 64 camera records management solution. 1400 series by Bosch VRM (video recording manager) software support, is a kind of intelligent IP storage devices, do not need the NVR network video server is separated from the storage hardware, reducing as much as 45% of the total cost of ownership.
DLA - AIOL0 is a 1 u rack type device, for seeking the scheme of the latest "second generation" NVR record () with IT knowledge of clients in a cost-effective, plug and play IP record device is a combination of advanced management and the most advanced iSCSI storage.