News center
Contact us
Add: 19-702,SongQuan Villa,Taibai Road,Luohu,Shenzhen,China
Tel: +86-755-25512007
Fax: +86-755-25512007-2005
Email: sales@conterway.com
Product show
AXIS T7714-Z video decoder High-performance four-way high-definition video decoder solution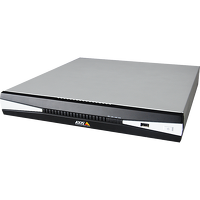 Product Numbers:AXIS T7714-Z
Price:0
Product introduction:AXIS T7714-Z video decoder High-performance four-way high-definition video decoder solution
AXIS T7714 - Z video decoder is from Ann, professional hd video decoder, for dispatch and Ann network
Network video products and the optimization design, and support from one to four decoding display screen, provide more convenient, can enlarge
Show video display solutions.
As for the AXIS part of the video management platform, the AXIS
T7714 - Z video decoder can achieve up to 4 road 1080 p
Real-time synchronous display, decoding of h. 264, mpeg-4 or M - JPEG
Video streaming, output to the four most hd for display on the screen;
At the same time, the decoder support free defined according to the layout of each
A screen can support from 1 to 25 points screen split screen combination, flexible
Meet the needs of all kinds of video display.
AXIS T7714 - Z support a variety of display mode, you can come in
Road wheel tour shows an unlimited number of video source, or alarm based on events
Video display, automatic display alarm trigger. At the same time, the solution
With video decoder support unique real-time video screen display,
Combination of AVMS management platform, the user can carry out multi-channel video
When free switch between picture and video playback and display. The AXIS
T7714 - Z decoder good extensibility, and support the virtual
Digital TV wall management function, can realize centralized digital television
Wall management and scheduling, meet the demand of the use of large monitoring center.
AXIS T7714 - Z with compact design, provides four DP hd
Interface, and provides the ShuangQian trillion network interfaces, ensure the reliability and equipment
Redundancy. Combination of AVMS video management platform, the AXIS T7714 - Z
For buildings, hotels, hospitals, education, factory, transportation industry network
Network video monitoring system provides professional and efficient decoding display solutions
Solution, can be applied to small monitoring center of multiple screen display
, or work station display workstation applications, as well as large TV wall
Ideal for scheduling and management.