News center
Contact us
Add: 19-702,SongQuan Villa,Taibai Road,Luohu,Shenzhen,China
Tel: +86-755-25512007
Fax: +86-755-25512007-2005
Email: sales@conterway.com
Product show
AXIS VMS N24-Z video storage system For large-scale high-definition monitor for a long time the high reliability of the network video storage solution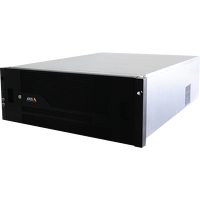 Product Numbers:AXIS VMS N24/J24-Z
Price:0
Product introduction:AXIS VMS N24-Z video storage system For large-scale high-definition monitor for a long time the high reliability of the network video storage solution
AXIS VMS N24-Z video storage system
For large-scale high-definition monitor for a long time the high reliability of the network video storage solution
AXIS VMS N24-Z video storage system is a designed for large-scale high-definition monitor for a long time the high stability of the 24 set of network video
Storage system, to provide highly reliable network video management, video and storage integration solution, can be widely used in hotel, building, industry
Factory, park and all kinds of large-scale buildings. AXIS VMS N24-Z video storage system with up to 600 MBPS bandwidth capacity,
Can support the high number of video video access route at the same time, such as 90 road 1080 p hd video full real time video, and can support multiple at the same time
Forward and video playback, realize the all-weather business more parallel processing. AXIS VMS N24-Z support as many as 24 hard disk access, can also pass
Through the AXIS VMS J24-Z expansion tank storage capacity. AXIS VMS N24-Z supports multiple levels of RAID management, and to provide redundancy
Source, redundant network, hard disk hotplug function, to ensure the continuity of video storage and availability. The AXIS VMS N24-Z with video storage system
Ann, and the camera products, to provide customers with a complete integration of security monitoring solutions.
> 600 MBPS, 600 MBPS, 600 MBPS bandwidth capacity
> support up to 90 road 1080p video high-definition video
> 24 plate, integrated RAID
> support expansion tank storage
> redundant power supplies, redundant network