News center
Contact us
Add: 19-702,SongQuan Villa,Taibai Road,Luohu,Shenzhen,China
Tel: +86-755-25512007
Fax: +86-755-25512007-2005
Email: sales@conterway.com
Product show
WV-CP700/CH Panasonic camera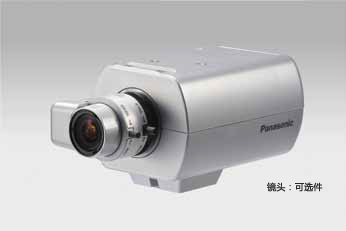 Product Numbers:WV-CP700/CH
Price:0
Product introduction:WV-CP700/CH Panasonic camera
WV-CP700/CH Panasonic camera
Using super dynamic technology, poor shooting and great objects photographed, compensate the brightness in pixels, can take out a more natural image.
Higher level of clarity: color model 700 TV lines.
High sensitivity (day and night type) :
Allows the color mode: 0.08 Lux black and white pattern: 0.05 Lux
Pro series color mode: 0.07 Lux black and white pattern: 0.04 Lux
F0.95 color mode: 0.05 Lux black and white pattern: 0.03 Lux.
Scene change detection (such as lens covered, spraying, dismantle or focal offset, etc.).
Adaptive digital noise reduction technology: in a variety of conditions, the 2 d - DNR and 3 d - DNR can be a good noise reduction.
Electronic improve sensitivity: the automatic (maximum 32 times)/manual (maximum 512 times).
Electronic shutter from 1/50 to 1/120000 of a second.
2 x digital zoom.
Alarm signal input and output ports.
Automatic image stabilizer: can eliminate due to vibration or high winds the effects on the image resolution.
The synchronization.
Communication control was achieved by coaxial cable.
OSD Settings menu.
Image distortion correction technique.
Light inhibition: can make the camera under strong light environment can get a clear image.
Compensation: to penetrate the fog can get a clear image in fog weather.