News center
Contact us
Add: 19-702,SongQuan Villa,Taibai Road,Luohu,Shenzhen,China
Tel: +86-755-25512007
Fax: +86-755-25512007-2005
Email: sales@conterway.com
Product show
AXIS XP40-Q1765 Explosion-Protected PTZ Network Camera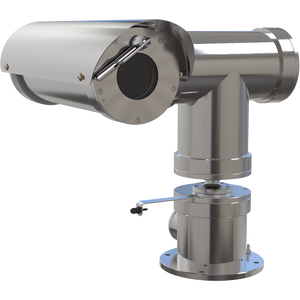 Product Numbers: XP40-Q1765
Price:0
Product introduction:AXIS XP40-Q1765 Explosion-Protected PTZ Network Camera
AXIS XP40-Q1765 Explosion-Protected PTZ Network Camera
Certified for hazardous areas by Eaton MEDC Ltd.
Electro-polished 316L stainless steel housing
Full HDTV 1080p resolution
18x zoom and autofocus
Two product versions, depending on temperature range needed
Continuous 360° pan, ±90° tilt
Many variants for worldwide coverage
XP40-Q1765 Explosion-Protected Network Camera comprises different variants, certified for hazardous areas according to different regulations valid in different countries.

Depending on the variants, the camera features may differ. For instance the UL certified models, XP40-Q1765 -50 C UL and XP40-Q1765 -50 C 110 V UL, offer two 3/4" NPT conduit entries, while XP40-Q1765 and XP40-Q1765 -60 C models offer one M25 conduit entry. The UL certified models are available with either 24 V AC or 110 V AC power input. For more information, check the product specific datasheet.
Oil rig platform
Combining technologies
XP40-Q1765 Explosion-Protected PTZ Network Camera is an AXIS Q1765-LE Camera (excl. IR LEDs and SD card, incl. wiper and support for washer, as well as pan/tilt) mounted inside an explosion-protected stainless steel PTZ housing. The camera provides superb image quality and color fidelity, and offers Full HDTV 1080p resolution at 25/30 fps. With 18x optical zoom and autofocus, the camera is ideally suited for remote monitoring situations common in hazardous areas.

The camera features an electropolished 316L stainless steel housing certified for hazardous areas according to, among others, ATEX, IECEx and UL. The PTZ camera delivers 360º endless rotation with up to 45º/s pan speed and ±90° tilt with up to 24º/s tilt speed.