News center
Contact us
Add: 19-702,SongQuan Villa,Taibai Road,Luohu,Shenzhen,China
Tel: +86-755-25512007
Fax: +86-755-25512007-2005
Email: sales@conterway.com
Product show
SONY SNC-VM6307 IPELA ENGINE EX 1080p/60 FPS - V series camera hemisphere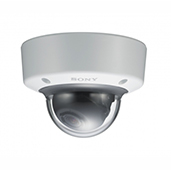 Product Numbers:SONY SNC-VM6307
Price:0
Product introduction: SONY SNC-VM6307 IPELA ENGINE EX 1080p/60 FPS - V series camera hemisphere
SONY SNC-VM6307 IPELA ENGINE EX 1080p/60 FPS - V series camera hemisphere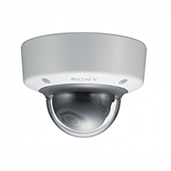 Product overview
HD network camera SNC-VM6307 SONY's new IPELA ENGINE EX, the signal processing system of SONY's new "Exmor" COMS image sensor and the latest research and development, with the image of various art enhancement techniques, such as View-DR, Visibility, Enhancer and XDNR, to provide high-definition (1080P/60 frames), real time image, support H.264 JPEG compression format and three stream function, and has excellent performance sensitivity. The camera uses the latest DEPA Advanced intelligent monitoring technology, and has two-way audio, audio detection and language alarm function, which can be applied to various occasions. The SNC-VM6307 HD network camera with powerful function and excellent performance is ideal choice for all kinds of monitoring applications, which is suitable for various applications in safe city, transportation, finance, park and so on.
Product characteristics
1/2.9 inches by line scan Exmor CMOS line by line
SONY's latest Exmor CMOS, with its high speed, high sensitivity and high quality, has been successfully applied to all fields of surveillance cameras.
2 million pixel high definition, high quality, real-time image
A (1080P/60 frame) real-time image can be provided.
H.264 (High/Main/Baseline Profile) /JPEG coding format
Three bit stream function
Support the same, different arbitrary format three stream, providing great flexibility for various applications.
Wide dynamic technology (View-DR)
SONY's latest wide dynamic (View-DR) technology has exceptionally excellent wide dynamic performance. Even in low light or strong contrast scenes, it can provide high-quality images.
VE (Visibility Enhancer) Visibility Enhancement Technology
It can effectively optimize the image contrast and make the monitoring screen have better visual performance, so it is very suitable for monitoring scenes that are difficult to distinguish from targets, such as serious backlight or shadow.
XDNR super dynamic noise reduction function
XDNR super dynamic noise reduction is the latest digital noise reduction technology made by SONY for the network surveillance cameras. The technology combines two different ways of noise reduction of 2D and 3D. Even under the condition of light shortage, it can ensure the output of the camera with clear image effect.
Mechanical day and night conversion function
Mechanical day and night conversion function can automatically switch color or black-and-white mode according to the change of light in the monitoring environment.
Intelligent analysis of DEPA Advanced
DEPA Advanced intelligent video and audio analysis function, according to user custom set rules to trigger the alarm.
Image anti shake function
It supports the anti shake function of the image and can effectively reduce the image jitter caused by the external environment.
Local storage function
The SD card slot is used to extend the internal storage.
Support PoE network power supply
It only needs a cable to connect to the camera, which can realize the transmission of video, audio and alarm information, as well as the control of the equipment and the power supply of the equipment, which greatly saves the installation cost and facilitates the installation and debugging process.
Support ONVIF standards
ONVIF (open network video interface Forum) standard ensures interoperability of network video products produced by different vendors.
Support access to cameras through smart phone browsers