News center
Contact us
Add: 19-702,SongQuan Villa,Taibai Road,Luohu,Shenzhen,China
Tel: +86-755-25512007
Fax: +86-755-25512007-2005
Email: sales@conterway.com
Product show
SONY SSC-FB531 new wide dynamic camera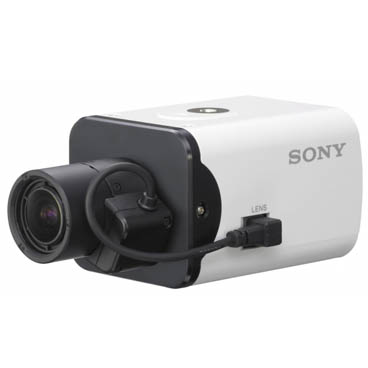 Product Numbers:SSC-FB531
Price:0
Product introduction:SONY SSC-FB531 new wide dynamic camera
SONY SSC-FB531 new wide dynamic camera
A new generation of SONY high performance analog gun camera SSC-FB531, using 1/3 HAD CCD inch Spuer II, with SONY DynaViewSX wide dynamic technology advanced, capable of providing 650 lines with high resolution and high quality image, with day and night conversion function, ATR automatic compensation function and dark area BLC backlight compensation function to restore the true image, delicate, effect good. In addition, the minimum illumination of the camera is 0.08lx (F1.2,50IRE), even under low light conditions, the quality of the image can be guaranteed, thus the all-weather monitoring application is realized. The SSC-FB531 camera with a small appearance and excellent performance is the ideal choice for various monitoring applications.
Characteristic:
High quality, high definition image
Provides 650 line high definition images. Ultra high sensitivity technique
1/3 inch SuperHAD CCD II wide dynamic technology
The latest DynaViewSX wide dynamic technology, even in a large light contrast environment, can also get a clear image. Day and night functionality
Day and night conversion function, can automatically switch color or black-and-white mode according to the change of light. Variable gamma optimization
The variable gamma adjustment, there are different model curves can be chosen in light of different modes of image and dark area to take a different approach, and select the appropriate mode can achieve the optimal image in different occasions. Automatic tracking white balance (ATW)
Automatic dark area compensation function (ATR)
Backlight compensation
The BLC backlight compensation function can automatically adjust the scenes with large and dark contrasts so as to achieve the overall optimization of the image. Automatic gain control (AGC)
Equipped with advanced automatic gain function, it is very good for monitoring under low illumination. Digital noise reduction function
2D/3D digital noise reduction function, can effectively eliminate noise, ensure clear image. Chinese and English operation menus
It can be easily and quickly set up and operated.