News center
Contact us
Add: 19-702,SongQuan Villa,Taibai Road,Luohu,Shenzhen,China
Tel: +86-755-25512007
Fax: +86-755-25512007-2005
Email: sales@conterway.com
Product show
AXIS P1367 network camera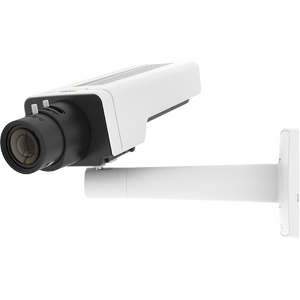 Product Numbers: P1367
Price:0
Product introduction:AXIS P1367 network camera
AXIS P1367 network camera

Excellent 5 MP monitoring can be achieved under any light condition

5 MP excellent video

Flexible CS bracket lens replacement option

Light seekers and WDR wide dynamic shadow hunting techniques

Zipstream

Enhanced analytical capability

p1367wallangle

Light could be the best friend of the camera, may be it's biggest enemy, but Ann - James P1367 webcam even under the condition of complex light can easily provide a consistent image quality excellence. It also provides 5 MP resolution at full frame rate.


More or less light?

Under all light conditions, asx P1367 can provide optimized images for judicial identification purposes. It provides superior photosensitivity and the technology of anxun lightfinder, so that high-quality color images can be obtained even in near-dark environments. Precision aperture has been improved in contrast, clarity, resolution and depth of field. And at the same time in the scene with bright and dark areas, WDR wide dynamic candid technology can provide excellent details, such as: for bright sunlight in the external and internal to the entrance of the dim light or near the window.



Which lens do you prefer?

In addition, anson P1367 is a CS stand camera. This means that you can choose different lenses depending on your monitoring needs. For example, you can choose a wide-angle lens that covers a large area or a telephoto lens that focuses on a specific area of the scene.


Hand squeezing lemon

Clear image. Low bandwidth

Amex P1367 has the technology of amex Zipstream, which can analyze the video stream in real time to determine the focus area. These areas are compressed slightly less than other areas, preserving important details of the overall image quality while reducing storage and bandwidth by as much as 50 percent. The result is high quality images and significant savings.