News center
Contact us
Add: 19-702,SongQuan Villa,Taibai Road,Luohu,Shenzhen,China
Tel: +86-755-25512007
Fax: +86-755-25512007-2005
Email: sales@conterway.com
Product show
The asx AXIS P1365 network camera has excellent HDTV 1080p monitoring performance under all light conditions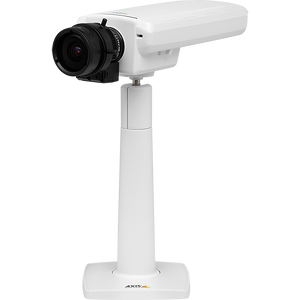 Product Numbers:P1365
Price:0
Product introduction:The asx AXIS P1365 network camera has excellent HDTV 1080p monitoring performance under all light conditions
Asx AXIS P1365 network camera
It has excellent HDTV 1080p monitoring performance under all light conditions
Stop selling products. Support date to 2021-06-17
After this date, see the support documentation.
You can get support as long as the product is under warranty.
Replacement: AXIS P1365 Mk II
Light seekers and WDR - evidence capture
HDTV 1080p was realized with 50/60 FPS
Amex's Zipstream technology
Two-way audio
Remote rear focus control
It has excellent HDTV 1080p monitoring performance under all light conditions
AXIS P1365 network camera provides HDTV 1080p video in h.264 and Motion JPEG formats at 50/60 frames per second. In addition to digital PTZ, multi-view video streaming, and by remote back focus adjustment, pixel counter the characteristics of power generation and is easy to install and Ethernet, day and night this camera is equipped with precise aperture (P - Iris), can achieve the best image resolution. It also supports two-way audio, audio detection, video motion detection, active anti-damage alarm, and microSD/microSDHC card slots for selecting local storage. AXIS P1365 is ideal for bank monitoring, city monitoring, and critical infrastructure applications.
WDR - Forensic Capture
AXIS P13 Network closecamera up in showroom
With support for WDR -- Forensic Capture, video is ideal for Forensic identification, providing very clear images even in complex light conditions. In addition, AXIS P1365 enables seamless transition between WDR and lightfinder modes.
Zipstream technology and cable management
The built-in amex Zipstream technology in AXIS P1365 can greatly reduce the demand for bandwidth and storage space in h. 264 format. AXIS P1365 with AXIS T91B21 bracket is helpful for strict cable management.
St. Petersburg Metro
Video analysis using the Axis IP cameras supports heavy passenger flow and ensures transport security in st. Petersburg metro