News center
Contact us
Add: 19-702,SongQuan Villa,Taibai Road,Luohu,Shenzhen,China
Tel: +86-755-25512007
Fax: +86-755-25512007-2005
Email: sales@conterway.com
Product show
Anxun AXIS p13675-megapixel Network Camera Excellent 5 MP surveillance in all light conditions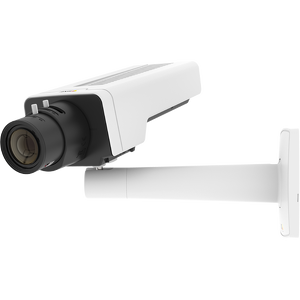 Product Numbers: P1367
Price:0
Product introduction:Anxun AXIS p13675-megapixel Network Camera Excellent 5 MP surveillance in all light conditions
Asx AXIS p13675-megapixel Network Camera
Excellent 5 MP surveillance in all light conditions
Excellent video in 5 MP
Flexible CS - mount lens alternatives
Lightfinder and Forensic WDR
Zipstream
Enhanced capacity for analytics
Light can be a camera's best friend -- or its worst enemy -- but Axis P1367 Network camera takes even challenging Light conditions in stride to deliver excellent image quality. Plus it Offers 5 MP resolution at full frame rate.
More light or less?
Axis P1367 provides images that are optimized for forensic purposes regardless of light conditions. It offers outstanding light sensitivity and Axis Lightfinder technology for high quality -- color -- Recorded images even when they're re in near darkness. P-iris provides improvements in contrast, clarity, Resolution and depth of field. And Forensic WDR provides great detail when there are both bright and darker areas in a scene -- for example at an entrance or near a window with bright daylight daylight outside And dimmer light inside.
Which lens do you prefer?
In addition, Axis P1367 is a cs-mount camera. That means you can select different lenses on your surveillance needs. You can choose a wide lens for large-area coverage or a telephoto lens for zooming in specific areas of a scene.
Sharp images. The Low bandwidth
Axis P1367 features Axis Zipstream technology, which analyses the video stream in real time to identify areas of interest. These areas are compressed a bit less than other areas. Preserving important details in full image quality, while reducing storage and bandwidth by preserving up to 50%. The result is high quality images and significant savings.