News center
Contact us
Add: 19-702,SongQuan Villa,Taibai Road,Luohu,Shenzhen,China
Tel: +86-755-25512007
Fax: +86-755-25512007-2005
Email: sales@conterway.com
Product show
Asx AXIS P1354 has an excellent image quality fixed day and night network camera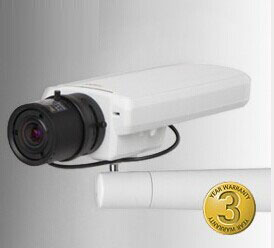 Product Numbers:P1354
Price:0
Product introduction:Asx AXIS P1354 has an excellent image quality fixed day and night network camera
Asx AXIS P1354 has an excellent image quality fixed day and night network camera
Excellent image quality with 1MP/ HDTV 720p
Lightfinder technology
Multichannel h. 264 video stream
Digital PTZ
Edge of the storage
Powerful stationary day and night camera
AXIS P1354 network camera is a fixed day and night camera with excellent image quality, with powerful function design and excellent h. 264 performance. By line - by - line scanning with multichannel independent h.264 and Motion JPEG video stream to provide excellent video quality. Focus assistant, remote afterfocus and pixel counter functions simplify installation.
Requirements for video monitoring applications
AXIS P1354 provides high-performance video monitoring applications both indoors and outdoors. It is ideal for security monitoring government and industrial buildings, retail stores, airports, railway stations, schools and university campuses.
Lightfinder technology
AXIS P1354 integrates Andersen's lightfinder technology. Ann) and the professional knowledge in the field of image processing, system on chip development combined with the highest quality optical components, the cameras won excellent light sensitivity, even in poor lighting conditions can keep bright colors.