News center
Contact us
Add: 19-702,SongQuan Villa,Taibai Road,Luohu,Shenzhen,China
Tel: +86-755-25512007
Fax: +86-755-25512007-2005
Email: sales@conterway.com
Product show
AXIS annunciator p1280-e thermal imaging network camera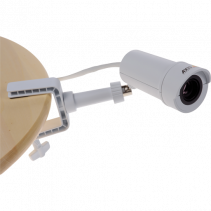 Product Numbers:P1280-E
Price:0
Product introduction:AXIS annunciator p1280-e thermal imaging network camera
AXIS p1280-e thermal imaging network camera
Hidden and cost-effective thermal imaging detection
Reliable and cost-effective detection
Thermal imaging technology can be used to reduce false alarm rate
Practical and ultra-hidden design
It can be used both indoors and outdoors
The AXIS p1280-e thermal imaging network camera provides this capability whenever you need reliable detection at any time of day or night. And it provides your service excellent quality and reasonable price.
AXIS p1280-e offers all thermal imaging detection prices that are also more affordable. Because it has our partners or Ann - provide built-in or advanced analysis function, so no matter in what kind of light conditions or attempt to disguise, it can reliably detect people, vehicles and objects. It can be used as a high cost performance detector for visual verification to ensure the security of multiple environments and properties. It also helps reduce false alarms.
AXIS p1280-e can be used as a sensor to avoid compromising privacy, such as schools and nursing centers - thermal imaging technology can detect events, but does not reveal personal details of the people in the images. The thermal imaging camera can be used in conjunction with the analysis function to trigger an alarm or alarm when a patient or resident falls down so that staff can take immediate action. In addition, AXIS p1280-e can be used both inside and outside buildings to identify unauthorized access before, during, and after a certain period of time.
Distance range
Focus field detection
Mm level personnel:
1.8 x 0.5m vehicles:
4 x 1.5 m
M m code
Detection (target of 1.5 pixels) 4 35.4 ° 166 182 511 559
Identification (target for 6 pixels) 4 35.4 ° 41 of 45, 127, 139
Validation (target of 12 pixels) 4 35.4 ° 20 22, 63, 69
The detection range is calculated using the Johnson standard, but these range values are only theoretical. These values may vary from weather to weather.
AXIS p1280-e is small and super hidden. Install it behind the surface, in the recessed mouth, on the wall, or in a bullet-shaped attachment - choose the one that best suits your needs. Each installation has a usable attachment.
AXIS p1280-e's powerful processor helps you monitor your solution by selecting the broadest video analysis solution on the market. Video analysis application from our partners, for example, can be detected by analyzing events, automatic removal of no threat, and immediately notify the security personnel potential key operations such as to make a quick and appropriate response. Your staff can then view clear, detailed fragments to determine the exact nature of the danger and to deal with it as appropriate.