News center
Contact us
Add: 19-702,SongQuan Villa,Taibai Road,Luohu,Shenzhen,China
Tel: +86-755-25512007
Fax: +86-755-25512007-2005
Email: sales@conterway.com
Product show
Asx AXIS P8804 stereo sensor suite USES compatibility software to calculate accurately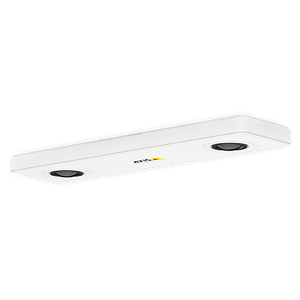 Product Numbers: P8804
Price:0
Product introduction:Asx AXIS P8804 stereo sensor suite USES compatibility software to calculate accurately
Asx AXIS P8804 stereo sensor suite
Use compatibility software to calculate accurately
Able to use compatible analysis software to accurately count the stereo imaging
An embedded base or surface mount that can be secretly installed
More accurate
AXIS P8804 stereo sensor suite provides synchronous stereo imaging through AXIS F8804 stereo sensor unit and AXIS F34 main unit.
When used in conjunction with the amex or partner's compatible analysis software, the combined solution improves the accuracy of applications such as population statistics, queue management, and thermal mapping.
AXIS P8804 Stereo Sensor Kit
The AXIS P8804 surface mounted in the ceilingAXIS P8804 recessed in the between
Higher precision
Woman shopping
Stereoscopic imaging can create a three-dimensional depth map, which can help improve the accuracy of analysis such as population statistics. 3D depth maps allow such applications to overcome the difficulty of having shadows, strong sunlight, glare, or heavy traffic in and out of places.
Depth maps allow analysis software to define the height of the object to be counted, avoiding counting unrelated objects such as trolleys and strollers. In addition, there is no need to remove goods, display shelves or shelves from counting areas.
hidden
The stereoscopic sensor unit is used to install in the ceiling of the room - either embedded in the ceiling for hidden installation, or with the attached adapter for surface installation.
Compatible analysis software can run on the main unit, which can be installed up to 8 meters (26 feet) from the sensor unit. The host can be powered by POE power supply (POE) or low voltage dc power supply. AXIS P8804 is ideal for stores, Banks, stations, and airports.
Compatible software:
AXIS 3D counter