News center
Contact us
Add: 19-702,SongQuan Villa,Taibai Road,Luohu,Shenzhen,China
Tel: +86-755-25512007
Fax: +86-755-25512007-2005
Email: sales@conterway.com
Product show
Asx AXIS P8535 network camera horizon HDTV 1080p height bar camera for identification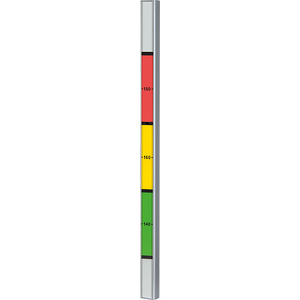 Product Numbers: P8535
Price:0
Product introduction:Asx AXIS P8535 network camera horizon HDTV 1080p height bar camera for identification
Asx AXIS P8535 network camera
Flat-view HDTV 1080p height strip camera for identification
Eye-level camera recognition
With 92 ° view 1080 p HDTV quality
WDR - Forensic Capture
Flexible shooting direction
Two-way audio
Four configurable input/output ports that connect external devices
Full size SD card slot
Ethernet power supply or dc power supply
AXIS P8535 Black MetricAXIS P8535 Silver Imperial
AXIS P8535 Black ImperialAXIS F41 Main unit
Excellent performance and more reliable identification
AXIS P8535 network camera is a needle-hole HDTV 1080p camera, which is placed in an indoor height bar housing for video monitoring. The feature-rich, high-resolution camera supports the ultra-wide dynamic feature, Forensic Capture, which allows for detailed rendering of bright and dark areas of a scene.
The camera is designed to be mounted near the exit of the building, face to face, so that it can be more reliably identified even when the person in question is wearing a hat or baseball cap. AXIS P8535 is ideal for retail, hotel and banking environments, which typically use height gauges for eyewitnesses to measure the height of fleeing people.
Sensors and main components
AXIS P8535 is provided as a separate component, including the AXIS F1025 sensor unit and AXIS F41 host. Sensor components - made up of pinhole lenses and image sensors, with a 12-meter (39ft) cable attached - are suitable for mounting in a height strip shield.
The main components are equipped with processors, networks, and other connectors. It supports two-way audio and has four configurable input/output ports to connect external devices, which can enhance alarm management.
In addition, there are RS232 for integrating external data into video and two full-size SD card slots for storing recorded content locally, which are powered by Ethernet or 8-28v dc. The height bar housing is mounted at the exit and the main part can be installed in any place that is not visible to the public.
While the picture
The height bar housing is divided into black or silver with a metric or British height indicator on it. The metric sensor is 170 centimeters high, while the British version is 5.5 feet from the ground. The AXIS P8535 with 92 ° level of wide field of vision. The Angle of the sensing component in can be adjusted within + / - 15 °, to set to the desired direction.
Left to shield the internal sensor components, it can be in the range of plus or minus 15 ° rotation to adjust, to set to the desired direction. Right to the porch camera installation drawing, including sensing components as shown in (1) the blue line level 15 ° rotation, in order to provide the yellow part (2) as shown in 92 ° view.