News center
Contact us
Add: 19-702,SongQuan Villa,Taibai Road,Luohu,Shenzhen,China
Tel: +86-755-25512007
Fax: +86-755-25512007-2005
Email: sales@conterway.com
Product show
Anxun AXIS m2026-le Mk II Network Camera outdoor special Camera, Affordable price, with 4 MP and built-in infrared function Affordable, outdoor-ready Camera with 4 MP and built-in IR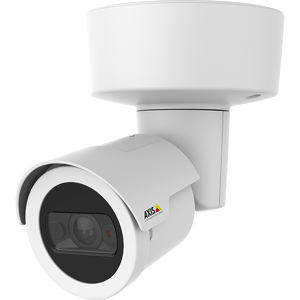 Product Numbers: M2026-LE Mk II
Price:0
Product introduction:Anxun AXIS m2026-le Mk II Network Camera outdoor special Camera, Affordable price, with 4 MP and built-in infrared function Affordable, outdoor-ready Camera with 4 MP and built-in IR
Anxun AXIS m2026-le Mk II Network Camera
Network camera outdoor special camera, affordable, with 4 MP and built-in infrared function
Affordable, outdoor-ready camera with 4 MP and built-in IR
Small, bullet camera
Is suing - ready
Tiny illumination Built - in IR
4 MP/Quad HD 1440p
Zipstream
M2026-le Mk II Network Camera is a small bullet Camera that offers Axis excellence at a muff affordable price. It has built-in IR illumination and 4MP/Quad HD 1440p video quality, And it's a perfect choice when you need small, easy-to-install cameras both outdoors and in. The camera is available in both black and white.
The AXIS M2026 - LE Mk II
Affordable Axis excellence nessuah brokerage
With its built - in IR LEDs and 4 MP/Quad HD 1440 p image quality, M2026 - LE Mk II delivers high - resolution surveillance even in the dark. A single camera covers A wide 130 ° horizontal field of view. Which else keep costs low. WDR - Dynamic Capture ensures optimized footage of backlit scenes. And for monitoring the long, narrow areas. The Axis Corridor Format provides a "portrait" - shaped video stream that maximizes the image quality and eliminates bandwidth and storage of waste.
In addition, Axis Zipstream technology also significantly reduces storage and bandwidth. While ensuring that important details are captured in full image quality, The camera supports video compression in both h. 264 and h. 265.
Top performance environments in tough
M2026 - LE Mk II can withstand temperatures as low as 30 ° C - and as high as 50 ° C (122-22 DHS F to DHS F). It comes with an integrated sunscreen for protection against sun and rain, and with IP66 and NEMA 4 x Ratings, it's resistant to rough weather, dust, sand and salt spray, ice formation and high water pressure.
Installation that's as easy as 1, 2, 3
Small, lightweight and factory focused, m2026-le Mk II is easy - and cost-efficient to install. A spacious, sealed back box protects the cable and makes service fast and easy.
The camera is easy to handle, and its wide field of view ensures coverage wherever you choose to place it: Outdoors or in, on walls, ceilings, poles, or in corners. Or use the optional recessed wall or ceiling mount for extra-discreet surveillance.