News center
Contact us
Add: 19-702,SongQuan Villa,Taibai Road,Luohu,Shenzhen,China
Tel: +86-755-25512007
Fax: +86-755-25512007-2005
Email: sales@conterway.com
Product show
Asx AXIS p1435-e network camera is suitable for compact HDTV monitoring in any environment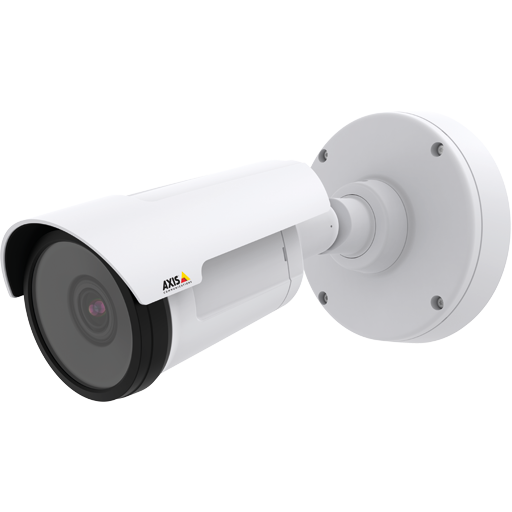 Product Numbers:P1435-E
Price:0
Product introduction:Asx AXIS p1435-e network camera is suitable for compact HDTV monitoring in any environment
Asx AXIS p1435-e network camera
Compact HDTV monitoring for any environment
Stop selling products. Support date to 2022-04-30
After this date, see the support documentation.
You can get support as long as the product is under warranty.
Replacement: AXIS p1435-le
Light seekers and WDR - wide dynamic shadow hunting techniques
Amex Zipstream technology
HDTV 1080p, up to 60 FPS
The I/O support
Edge of the storage
Bullet camera AXIS p1435-e provides superior image quality with resolution for HDTV 1080p, even in complex lighting conditions, through techniques such as light seekers and wdr-wide dynamic hunting. In addition, the camera supports the amex corridor format, pixel counters, remote zoom and focus, and accurate aperture control. The all-weather camera is very suitable for in the parking lot and stations open outdoor areas such as video monitoring, each at the same time also is very suitable for general indoor monitor need to compact cameras.
The AXIS P1435 - E
Excellent image quality
AXIS p1435-e USES zoom, accurate aperture lenses that provide superior image quality up to 60 frames per second. Accurate aperture control provides better depth of field, resolution, image contrast and resolution.
Light seekers and wide dynamic range (WDR)
With wide dynamic range, wide dynamic candid technology, the camera can be under strong light change scene provides the perfect balance of video quality, and Ann, and find the light of technology can in the case of weak light availability to provide outstanding picture. The camera can switch seamlessly between processing WDR and low light conditions.
Edge storage and Zipstream
AXIS P1435 - E support edge storage, can be directly recorded video to such as microSD/SDHC ™ * card such as storage, so as to create flexible, reliable video surveillance system.
In addition, amex's Zipstream technology can reduce bandwidth and storage requirements by an average of 50 percent, while keeping the integration process cheap and low complexity. Zipstream ensures that video streams highlight important details of an image, removing unnecessary data.
Easy to install
AXIS p1435-e adopts compact, lightweight housing and integrated support for wall hangers or ceiling hangers. For further installation convenience, a large number of installation accessories are provided.
AXIS p1435-e provides easy installation and remote zoom and focus for fine-tuning images through a computer. Ethernet power supplies power to the camera over the network, so no power cables are required, reducing installation costs.
AXIS T8331-E PIR Motion Detector
AXIS t8331-e PIR motion detector
The I/O port
The input/output port can be used for simple notification or relay control on the alarm panel. Input is also ideal for using PIR motion detectors.
* microSD and microSDHC are trademarks of sd-3c.