News center
Contact us
Add: 19-702,SongQuan Villa,Taibai Road,Luohu,Shenzhen,China
Tel: +86-755-25512007
Fax: +86-755-25512007-2005
Email: sales@conterway.com
Product show
Asx AXIS q8721-e dual PTZ network camera with high quality thermal detection, HDTV and PTZ monitoring functions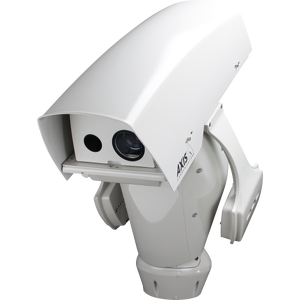 Product Numbers:Q8721-E
Price:0
Product introduction:Asx AXIS q8721-e dual PTZ network camera with high quality thermal detection, HDTV and PTZ monitoring functions
Asx AXIS q8721-e dual PTZ network camera
High quality thermal detection, HDTV and PTZ monitoring function in one
Stop selling products. Support dates to 2021-12-31
After this date, see the support documentation.
You can get support as long as the product is under warranty.
Continuous rotation, 360 ° unlimited translation
IP66 protection class
HDTV image quality
Thermal imaging
PT infrared illuminator kit A
AXIS q8721-e is a high-end combination of a visual camera, an integrated 10-fold optical zoom lens, and a thermal imaging camera for perfect translational/oblique synchronous motion. Thermal imaging cameras can be more accurate and operate in complete darkness and adverse weather conditions. The visual camera has the recognition function, which can be better identified at night with the PT infrared illuminator suite A.
Multichannel h. 264 video stream
Visual and thermal imaging cameras can simultaneously output multiple independent h. 264 video streams according to different image quality requirements and bandwidth constraints.
Special for outdoor monitoring
AXIS Q8721 - E specially designed for reliable weather-proof installation, using dustproof IP66 protection grade material, can effectively resist high pressure water splashing from any direction, its operating temperature range for 45 ° to 30 ° C to + C (- 22 ° F to 113 ° F). Both the visual camera and the thermal imaging camera are connected to the Ethernet switch in the enclosure. Just connect an Ethernet cable from the switch to browse the two cameras.