News center
Contact us
Add: 19-702,SongQuan Villa,Taibai Road,Luohu,Shenzhen,China
Tel: +86-755-25512007
Fax: +86-755-25512007-2005
Email: sales@conterway.com
Product show
Ann) and the AXIS Q6000 - E PTZ hemisphere network camera with one-click PTZ control to achieve 360 ° panoramic overview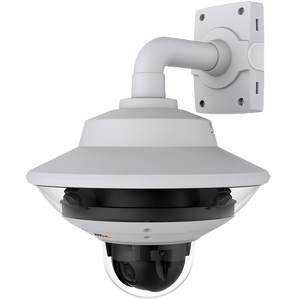 Product Numbers:Q6000-E PTZ
Price:0
Product introduction:Ann) and the AXIS Q6000 - E PTZ hemisphere network camera with one-click PTZ control to achieve 360 ° panoramic overview
Asx AXIS q6000-e PTZ hemispheric network camera
With the help of a one-click PTZ control to achieve 360 ° panoramic overview
Stop selling products. Support date to 2021-10-03
After this date, see the support documentation.
You can get support as long as the product is under warranty.
Replacement: AXIS q6000-e Mk II
360 ° panoramic overview
4 x HDTV 720p camera
One key PTZ control
Quick and easy installation
Amex Zipstream technology
Compatible with any AXIS q60-e model
AXIS Q6000 - E USES four 2 million pixel sensor, provide the vast area of 360 ° panoramic view. Integrated with AXIS q60-e series cameras that can be easily installed inside AXIS q6000-e, this solution provides a panoramic overview and optical zoom of any relevant object. This makes situational camera solutions ideal for urban monitoring applications, such as monitoring public squares, parking lots and other open areas.
AXIS q6000-e also USES amex Zipstream technology to reduce bandwidth and storage requirements by at least 50% on average while maintaining resolution, frame rate, and judicial authentication details. Zipstream automatically ADAPTS to PTZ camera movement.