News center
Contact us
Add: 19-702,SongQuan Villa,Taibai Road,Luohu,Shenzhen,China
Tel: +86-755-25512007
Fax: +86-755-25512007-2005
Email: sales@conterway.com
Product show
Advanced high speed indoor PTZ hemispherical camera with 36x zoom function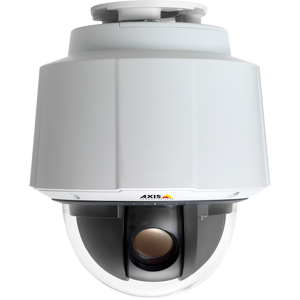 Product Numbers: Q6032 PTZ
Price:0
Product introduction:Advanced high speed indoor PTZ hemispherical camera with 36x zoom function
Asx AXIS Q6032 PTZ hemispherical network camera
Advanced high speed indoor PTZ hemispherical camera with 36 - fold zoom function
Stop selling products. Only online support is provided.
For more information, see the support documentation.
Replacement: AXIS Q6042
36 times optical zoom, day and night conversion function
IP52 class dust and water proof
Extended D1 resolution, h.264
Active webguard and roving recording
Ethernet power supply + (IEEE 802.3at)
The AXIS Q6032
Outstanding performance
AXIS Q6032 is an indoor semi-spherical camera with translation/tilt/zoom capability, with 36 zoom performance, wide images with extended D1 resolution and excellent mechanical performance. The camera is easy to install and reliable with the advantages of dust and water proofing of IP52 class, and is ideal for airports, railway stations, large shopping stores and conference centers.
High quality image day and night conversion function
The camera has a conversion function, day and night, even in the case of weak light, can maintain a high quality images, and support for the wide dynamic range in dark and light area objects in the scene are clearly visible. AXIS Q6032 provides multiplexed h.264 and m-jpeg video streams. H.264 optimizes bandwidth and memory utilization without compromising image quality.
Active gatekeeper function
AXIS Q6032 has active gatekeeping that allows the camera to automatically move to a preset position when it detects movement in a predefined area and then track the detected object.
Ethernet power supply (PoE) enables easy installation
The camera supports Ethernet power supply + (IEEE 802.3at), which simplifies installation because power, video, and PTZ control can be provided from a single cable. The camera also supports mid-span.