News center
Contact us
Add: 19-702,SongQuan Villa,Taibai Road,Luohu,Shenzhen,China
Tel: +86-755-25512007
Fax: +86-755-25512007-2005
Email: sales@conterway.com
Product show
Asx AXIS q6034-c PTZ semi-spherical network camera adopts active cooling technology for high-speed HDTV 720p PTZ semi-spherical camera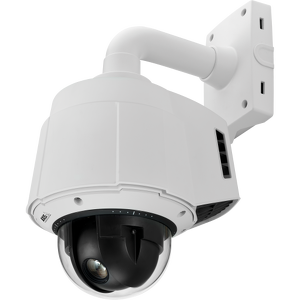 Product Numbers:Q6034-C PTZ
Price:0
Product introduction:Asx AXIS q6034-c PTZ semi-spherical network camera adopts active cooling technology for high-speed HDTV 720p PTZ semi-spherical camera
Asx AXIS q6034-c PTZ hemispherical network camera
High speed HDTV 720p PTZ hemispherical camera with active cooling technology
Stop selling products. Only online support is provided.
For more information, see the support documentation.
Replacement: AXIS q6044-c
Maximum operating temperature of 75 ° C (167 ° F)
Simple and reliable installation: dustproof and waterproof, up to military standards
HDTV 720p and 18 times optical zoom
Extended range of more than 20 ° inclined horizontal
SFP fiber slot, rj-45 connection
Alarm input/output
Active Gatekeeper
The AXIS Q6034 - C
Suitable for strict outdoor video monitoring
AXIS q6034-c is an outdoor PTZ semi-spherical network camera, which can provide reliable monitoring under high temperature and strong sunlight conditions such as desert where the camera is required to operate in ultra-high temperature environment. With the help of HDTV 720p and 18 times optical zoom with automatic focus, the camera can cover an extremely wide area and more detailed details. This product is very suitable for construction site and open mining site, along pipeline deployment and urban supervision and control.
Reliable operation in high temperature environment
AXIS Q6034 - C with built-in cooling system actively, can be as high as 75 ° C (167 ° F) under the condition of the temperature of the run. This dustproof and waterproof camera has been certified by IP66 and NEMA 4X and meets the strictest military standards of mil-std-810g, ensuring reliable operation in severe weather conditions such as dust storms.
Flexible installation and easy integration
AXIS T8605 media conversion switch
The accompanying media conversion switch enables AXIS q6034-c to connect to the network using a standard network or fiber optic cable through the Daisy chain, helping to reduce the cost of installing cameras over long distances. The media transfer switch also enables the camera to connect to an external alarm device and a 12-volt power supply through two configurable input/output ports.
Meet SMPTE standards
AXIS q6034-c provides a rich viewing experience. The 1280x720 pixel resolution, full frame rate, color fidelity and 16:9 format of HDTV 720p conform to SMPTE 296M standard. The day/night conversion AXIS q6034-c camera supports both multichannel h. 264 video stream and dynamic m-jpeg video stream. H.264 greatly optimizes bandwidth and memory utilization without compromising image quality.
For the corresponding video quality, see AXIS q6034-e for video recorded.
Accurate translation/tilt performance and intelligent video
The speed of the camera can be 450 ° per second to make the pan/tilt response quickly and accurately. It can be tilted above a horizontal line 20 °, thus providing a better monitoring perspective (especially uneven area). With its active network function, the camera in the preset area for dynamic detection can be automatically moved to the desired location, then tracking to detect the target, but also through the AXIS camera application platform support third-party intelligent video applications.