News center
Contact us
Add: 19-702,SongQuan Villa,Taibai Road,Luohu,Shenzhen,China
Tel: +86-755-25512007
Fax: +86-755-25512007-2005
Email: sales@conterway.com
Product show
Ansys AXIS q6044-e PTZ outdoor ball machine network camera has a resolution of HDTV 720p and a high speed PTZ hemisphere camera for outdoor use with 30 times zoom function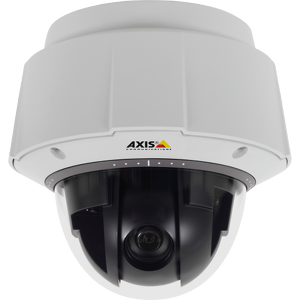 Product Numbers:201867115654
Price:0
Product introduction:Ansys AXIS q6044-e PTZ outdoor ball machine network camera has a resolution of HDTV 720p and a high speed PTZ hemisphere camera for outdoor use with 30 times zoom function
Asx AXIS q6044-e PTZ hemispheric network camera
High speed PTZ camera for outdoor use with HDTV 720p resolution and 30 x zoom function
Stop selling products. Support date to 2021-09-01
After this date, see the support documentation.
You can get support as long as the product is under warranty.
Replacement: AXIS q6054-e
HDTV 720p and 30 times optical zoom
Outdoor special, with polar temperature control function
Anti-damage function and vibration detection function
Electronic image stabilization
Automatic defrost
High power Ethernet power supply
The AXIS Q6044 - E
Wide range detection
AXIS Q6044 - E is a special advanced outdoor PTZ camera hemisphere, provide 720 p HDTV, 30 x optical zoom function and high speed precision horizontal rotation/vertical rotation function, realized the wide range of detection and details of the display. The equipment is ideal for cities, airports, railway stations, seaports and stadiums.
Click on image for the full view of a wide snapshot from AXIS q6044-e.
Reliable work
The camera is easy to install and reliable, with anti-damage (IK10), vibration detection, surge protection (railway standard) and anti-dust, rain and snow function (IP66 and NEMA 4X). It can operate within the range of -50 and up to 50 and up to C (-58 and up to 122). The camera's polar temperature control ensures a safe start at extremely cold temperatures.
The camera function of electronic image, but in a windy environment to provide more effective than clear video, can reduce the size of video files at the same time, thereby reducing the usage of bandwidth and storage. AXIS q6044-e also supports automatic defrosting, enabling automatic monitoring of frost fog in the scene after activation and digital filtering from the scene to provide clearer video.
AXIS q6044-e is powerful and can rotate horizontally/vertically/zoom around the clock. The device can be automatically directed to 256 preset positions using the roving function. AXIS q6044-e can rotate up to 20 vertically above the horizontal line, enabling the camera to monitor the area above its installation position. This function can be used (for example) for stadiums that need to monitor the grandstand up.
Intelligent video
It supports active network guard function, enabling the camera to move to the preset position automatically when the motion is detected in the predetermined area, and then track the detected target. This camera can support most third-party intelligent video applications based on the application platform of the asensor camera.
AXIS q6044-e has built-in memory card slots to support local storage of recorded content. The camera is powered by the high power PoE provided across the high power PoE.
AXIS q6044-e PTZ hemispheric network camera
The video demo of AXIS q6044-e below shows its HDTV 720p resolution and 30 times optical zoom capability, including video shooting in day and low light environment. It also shows the camera's eiss and defrosting capabilities, as well as features such as ease of installation and built-in intelligent video (such as automatic tracking).