News center
Contact us
Add: 19-702,SongQuan Villa,Taibai Road,Luohu,Shenzhen,China
Tel: +86-755-25512007
Fax: +86-755-25512007-2005
Email: sales@conterway.com
Product show
Asx AXIS P54 PTZ network camera series easily integrated into a variety of environments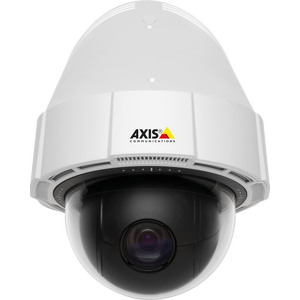 Product Numbers:20186714524
Price:0
Product introduction:Asx AXIS P54 PTZ network camera series easily integrated into a variety of environments
Asx AXIS P54 PTZ network camera series
A camera that easily blends in with the environment
Outdoor wall hanging design, easy installation
Repainted integrated visor
Mechanical parts are durable and have low maintenance requirements
As high as HDTV 1080p resolution, 18 times optical zoom
Two-way audio and input/output ports
A camera that easily blends in with the environment
AXIS P54 network camera series includes outdoor wall mounted HDTV camera with horizontal/vertical rotation/zoom function, which is beautiful in design and can be well integrated into buildings. This cost-effective camera is ideal for monitoring cities and their surroundings, parking lots and school playgrounds.
The AXIS P54 camera is mounted directly on the wall, without the use of a traditional fixed arm. Include the design of the wall hanging bracket, make the camera and the building blend together. Because of the built-in support, there is no need to use separate installation accessories, which saves cost and makes installation more convenient and faster. The camera's integrated sunshade is easy to paint and matches well with the color of the building.
Direct drive
AXIS P54 is also innovative within it. This camera has a direct drive horizontal/vertical rotation system, which helps to achieve excellent durability. Without gears or belts, it is a reliable low-maintenance PTZ camera.
The AXIS P5414 - E
The AXIS P5414 - E
The AXIS P5415 - E
The AXIS P5415 - E
The highest video resolution is 1280x720 1920x1080
Minimum illumination/sensitivity (color) 0.4 lux 0.5 lux
Optical zoom 18
Digital zoom 12 12 12
Translation range +/-135 +/-135
Mechanical translation/tilt
Two-way audio
Alarm input/output 4
HDTV and high sensitivity
AXIS p5414-e provides HDTV 720p performance, while AXIS p5415-e provides HDTV 1080p performance. Both support 18 - fold optical zoom by autofocus. Combined with HDTV resolution, these cameras provide extremely fine magnification. Because of the high sensitivity of the image sensor, compared with many other HDTV PTZ cameras, it can provide better image quality in a low light environment. When installed in the corner of the building, the AXIS P54 camera can be moved to 270 °, and wide coverage area.
These cameras have support two-way audio concealment type terminal box, can support the memory card slot, four connecting external devices of input/output port can be configured, and is available for customers to choose 24 v direct current power supply or Ethernet (PoE) Plus (IEEE 802.3 at).