News center
Contact us
Add: 19-702,SongQuan Villa,Taibai Road,Luohu,Shenzhen,China
Tel: +86-755-25512007
Fax: +86-755-25512007-2005
Email: sales@conterway.com
Product show
Anticom AXIS m5014-v PTZ network camera HDTV, anti-damage PTZ hemisphere camera, broaden the vision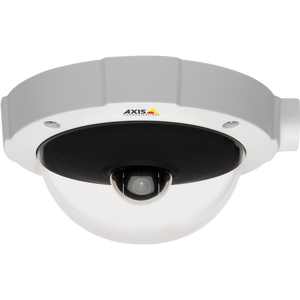 Product Numbers: M5014-V PTZ
Price:0
Product introduction:Anticom AXIS m5014-v PTZ network camera HDTV, anti-damage PTZ hemisphere camera, broaden the vision
Asx AXIS m5014-v PTZ network camera
HDTV, anti - damage PTZ hemisphere camera, widen the field of view
The anti-damage shell integrates horizontal rotation, vertical rotation and zoom function
720 p HDTV and h. 264
IP66 level protection, dust - proof, high - pressure water jet intrusion
Ik level 10 protection against impact and damage
Ethernet power supply (IEEE 802.3af)
The AXIS M5014 -v
Economical and efficient camera, covering a wide range
Ann - and AXIS M5014 -v PTZ hemisphere network camera provides + 180 ° for horizontal rotation, vertical turn 90 ° and 3 x digital zoom. It is affordable and can be used for remote monitoring of indoor environments, such as schools, train stations and warehouses. AXIS m5014-v presents video at full frame speed at the resolution of HDTV 720p. It can send multiple h.264 and Motion JPEG video streams simultaneously.
It is very suitable to be installed above the window under the eaves or above the entrance of the hall. AXIS m5014-v is also ideal for installing under ceilings at airports and other semi-outdoor locations where there is a risk of damage.
With protective case, easy to install on hard ceiling
The camera has an IP66 protection level, which can effectively prevent dust and high pressure water jet from invading from any direction. The camera also has an IK10 level of protection against impact and damage.
Ansys AXIS m5014-v is designed for simple and quick installation on hard ceilings. Network cables can be wired in three different ways: through a conduit; Wrap the cable around the specified cable track; Through the ceiling wiring. The camera USES an Ethernet power supply switch or mid-span to provide Ethernet power (PoE), eliminating the need for multiple cables and reducing installation costs.
AXIS m5014-v network camera video segment
AXIS M50 - V cameras with 360 ° monitoring function, can be used to create safe and secure environment, identify potential threats, and discover the destruction and crime.