News center
Contact us
Add: 19-702,SongQuan Villa,Taibai Road,Luohu,Shenzhen,China
Tel: +86-755-25512007
Fax: +86-755-25512007-2005
Email: sales@conterway.com
Product show
Asx AXIS q1921-e thermal imaging network camera high quality detection and wide coverage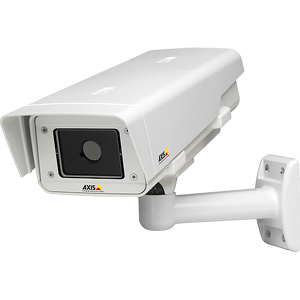 Product Numbers: Q1921-E
Price:0
Product introduction:Asx AXIS q1921-e thermal imaging network camera high quality detection and wide coverage
Ansys AXIS q1921-e thermal imaging network camera
High quality detection and wide coverage
Stop selling products. Only online support is provided.
For more information, see the support documentation.
Replacement: AXIS q1931-e
Thermal imaging
High quality outdoor detection
Alternate lenses for different applications
Intelligent video function
Standard Ethernet power supply (IEEE 802.3af)
AXIS q1921-e thermal imaging network camera supports h. 264 video compression, which reduces bandwidth utilization and storage requirements by up to 80% compared to m-jpeg format. The camera provides multichannel, independently configurable video streams in h.264 and m-jpeg formats. Each video stream has its own palette Settings. AXIS q1921-e has two-way audio support, allowing users to communicate with visitors and intruders.
Wide detection range
With a resolution of 384x288 pixels and multiple optional lenses, AXIS q1921-e optimizes detection performance to meet most application requirements:
Lens focus Angle detection range
1.8 x 0.5 m 2.3 x 2.3 m
Millimeter horizontal meter code
Wide Angle lens 55 ° 10, 200, 220, 460, 505
Standard lens 29 ° 19 380, 415, 870, 950
Long focal length lens 35 ° 15 700 765 1610 1760
Long focal length lens 60 ° 9, 1200, 1312, 2760, 3020
Calculate according to Johnson standard. The detection range varies according to weather conditions.