News center
Contact us
Add: 19-702,SongQuan Villa,Taibai Road,Luohu,Shenzhen,China
Tel: +86-755-25512007
Fax: +86-755-25512007-2005
Email: sales@conterway.com
Product show
VGA thermal imaging covers a wide range and can rotate horizontally/vertically flexibly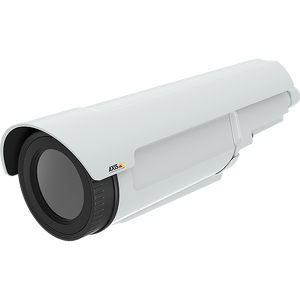 Product Numbers: Q1942-E PT
Price:0
Product introduction:VGA thermal imaging covers a wide range and can rotate horizontally/vertically flexibly
Atsmus AXIS q1942-e PT stand thermal imaging network camera
VGA thermal imaging covers a wide range and can rotate horizontally/vertically flexibly
PT stand
Good image contrast, reliable detection and quick verification
Powerful video analysis performance is achieved through ACAP applications
VGA heat detection
Electronic image stabilization and audio support
AXIS q1942-e PT MountAXIS q1941-e/q1942-e PT MountAXIS q1941-e/q1942-e PT Mount
AXIS q1941-e/q1942-e PT MountAXIS q1941-e/q1942-e PT Mount
Simple and flexible installation
AXIS q1942-e PT support is easy to install and easy to integrate with existing security systems. The following installation, video, shows how to install the camera on the positioning unit.
Video analysis power station
The powerful AXIS q1942-e PT stand processor helps you monitor your solution by selecting the broadest video analysis solution on the market. From Ann - and its close partner, for example, video application can detect events analysis, automatic removal of no threat, immediately notify security personnel potential key events such as making quick and appropriate response. Your staff can then view clear, detailed fragments to determine the exact nature of the danger and to deal with it as appropriate.
Clear picture
The thermal imaging IP camera is a powerful tool that combines video analysis capabilities to detect intruders or other unnecessary behaviors in the area of interest. In order to have a reliable and efficient monitoring system, the main objects need to be visible objects. Sometimes, if the background changes, for example, if a large cold/hot object moves in the scene, it may be difficult to filter out the main object. Thanks to the enhanced automatic gain control in AXIS q1942-e PT bracket, the background is stable and almost unchanged, thus reducing the risk of false alarm. The thermal object effects in the background are minimized to help improve detection. In addition, the AXIS q1942-e PT scaffold retains more image details and compensates for areas that may be overexposed. In conclusion, the thermal imaging network camera can provide better detection and achieve high performance video analysis.
Agc functionality
AXIS q1942-e Thermal Network Camera with Automatic Gain Control
No agc functionality
Thermal camera without Automatic Gain Control
The sequence zipstream
Reduce bandwidth and storage
The AXIS q1942-e PT bracket is equipped with amex Zipstream technology, which can reduce storage and bandwidth requirements while capturing important details of complete image quality. It is done by squeezing more of the secondary focus areas. In other words, more compression of areas that lack people or movement. This is particularly relevant for applications that may use thermal imaging IP cameras, as these are common applications for accessing highly restricted areas. Moreover, the electronic image stabilization (EIS) function helps the camera provide a fluid real-time view when the camera is installed in an unstable location and vibration problems can be detected.
Detection range
Focus field detection
Mm level personnel:
1.8 x 0.5m vehicles:
4 x 1.5 m
M m code
Detection (target pixel to 1.5 pixels) 7 ° 55 200 219 613 671
13 28 ° 393 430 1205 1318
19.4 ° 19, 567, 620, 1739, 1902
35 10.7 ° 1028 1124 3153 3448
60 6.2 ° 1774 1940 5441 5951
Identify (target pixel at six pixels) 55 ° 50 to 55 153 153
13 28 ° 98 107 301 329
19.4 ° 19, 142, 155, 435, 475
35 10.7 ° 257 281 788 862
60 6.2 ° 444 485 1360 1488
Identification (target pixel to 12 pixels) 55 ° 25 July 27, 77, 84
13 28 ° 49 54, 151, 165
19.4 ° 19, 71, 78, 217, 238
35 10.7 ° 129 141 394 431
60 6.2 ° 222 243 680 744
The detection range is calculated according to Johnson's criteria and may vary depending on weather conditions.
Thermal Network Camera
Only in the dark or throughout the day?
Find out why thermal imaging cameras are reliable detection and recognition tools.