News center
Contact us
Add: 19-702,SongQuan Villa,Taibai Road,Luohu,Shenzhen,China
Tel: +86-755-25512007
Fax: +86-755-25512007-2005
Email: sales@conterway.com
Product show
DSA E series iSCSI disk array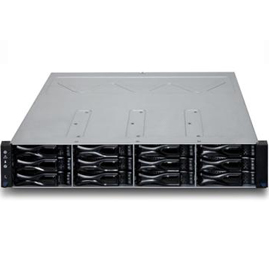 Product Numbers:2013113131316
Price:0
Product introduction:DSA E series iSCSI disk array
DSA E series iSCSI disk array
DSA E series iSCSI disk array
characteristics
S scale out network storage solution: controller unit has 12 internal hard disks, and through the advanced SAS interface connection expansion unit can be up to 96 a hard disk
S can be configured based on hardware RAID protection (RAID 5 or RAID 6) in order to achieve the highest system performance
S redundant hot plug power supply equipment and cooling fan
S two used in high-speed iSCSI connection gigabit Ethernet port
S modular design, convenient maintenance
DSA E series represent the next generation of Bosch iSCSI digital video disk array. Designed for security design field top platform, can meet the most demanding in the field of digital video storage application requirements, be able to manage the increase of digital video data. With hd IP camera and encoder into monitoring market, the application of the main challenges of storage infrastructure is the high bandwidth and low complexity in growing demand. The latest DSA E series can solve the problem.