News center
Contact us
Add: 19-702,SongQuan Villa,Taibai Road,Luohu,Shenzhen,China
Tel: +86-755-25512007
Fax: +86-755-25512007-2005
Email: sales@conterway.com
Product show
BOSCH AUTODOME Junior HD PTZ Cameras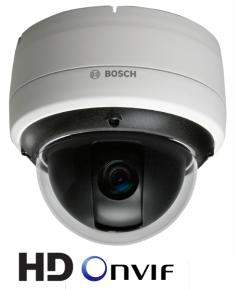 Product Numbers:201251315147
Price:
Product introduction:BOSCH AUTODOME Junior HD PTZ Cameras
features
Hd 1080 p30 and 720 p60 ips resolution can provide clear, sharp image
160 x zoom (10 x optical, 16 times the number)
Four video stream generated synchronization of h. 264, M - JPEG and JPEG video streaming
Rugged design, to provide indoor and outdoor models
Accord with standard of ONVIF
AutoDome Junior HD is a sturdy, compact and easy to install the PTZ camera system, provide the remarkable quality of HD video.
The camera has a day/night amphibious function, can be in low light condition, high-definition image quality.
This exquisitely meticulous of high-speed ball camera designed for indoor and outdoor applications provide perfect functions and performance.
AutoDome Junior HD provides the network interface directly, and adopts h. 264 and JPEG compression and bandwidth limitations technology, not only can efficiently manage bandwidth and storage requirements, but also can provide excellent image quality.
AutoDome Junior HD allows you to fully control ball camera through the network of all functions, including the horizontal rotating/pitch/zoom operations, preset level, patrol routes and alarm, and can through the Web configuration spherical camera all Settings.