News center
Contact us
Add: 19-702,SongQuan Villa,Taibai Road,Luohu,Shenzhen,China
Tel: +86-755-25512007
Fax: +86-755-25512007-2005
Email: sales@conterway.com
Product show
Panasonic WV-CS584CH Sixth Ggeneration Super Dynamic Outdoor Type Fast Ball Cameras Day and Night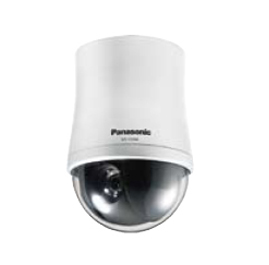 Product Numbers:WV-CS584CH
Price:0
Product introduction:Panasonic WV-CS584CH Sixth Ggeneration Super Dynamic Outdoor Type Fast Ball Cameras Day and Night Type speed DSP processing chip, a quarter of the CCD sensor. Horizontal resolution 650 line. Day and night transformation functio
Panasonic WV-CS584CH Sixth Ggeneration Super Dynamic Outdoor Type Fast Ball Cameras Day and Night
The key characteristics of
Compared with traditional cameras, the sixth generation super dynamic technology can generate 160 times more wide dynamic range (PAL).
Level of clarity: 650 line.
High sensitivity with day and night conversion function: allows (wide), color mode, 0.5 Lux.Black and white mode is 0.04 Lux.Infrared blocking filter on/off can improve the sensitivity of black and white mode.
Adaptive digital noise reduction: 2 d - DNR is combined with 3 d - DNR ensure that under the condition of all kinds of noise reduction.
Electronic improve sensitivity: the automatic (up to 32 times)/manual (up to 512 times).
Electronic shutter (PAL) from 1/120 to 1/10000 of a second.
36 x zoom lens: 3.3 to 119 mm (about 720 times digital zoom).
Default mode pitch/rotating speed up to 400 ° / SEC, manual mode can be up to 0.065 ° / SEC of ultra fine control.
The Angle of 5 degrees high applies more widely.
256 the preset position of the camera Angle, through with switches or VCR (models) of the system controller.
Automatic tracking: the camera's largest range of automatic tracking image by rotation, pitch always put it in the middle of the screen.
VMD mobile detector (video) with 8 x6 controllable detection area.
Scene change detection alarm: when the lens is obscured, splash, dismantle and defocusing.
4 alarm input, 2 road alarm output port.
Alarm linkage, including: port output, camera position, automatic rotation, patrol, order (SEQ), sorting, automatic tracking, black and white and command output.
Enable image automatic stabilisers: vibration and high winds.
The synchronization.
Coaxial cable or RS - 485 data (Panasonic, Pelco P/D agreement) communications.
Title display 16 characters cameras.
Languages: English, French, Italian, Spanish, German, Russian, Chinese, Japanese.