News center
Contact us
Add: 19-702,SongQuan Villa,Taibai Road,Luohu,Shenzhen,China
Tel: +86-755-25512007
Fax: +86-755-25512007-2005
Email: sales@conterway.com
Product show
Panasonic WV-CW364SCH Neat Appearance,Function Advanced Riot Fixed Camera Hemisphere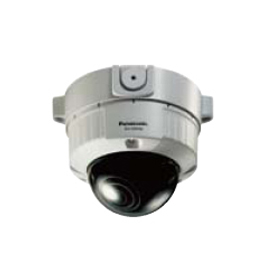 Product Numbers:WV-CW364SCH
Price:0
Product introduction:Panasonic WV-CW364SCH Neat Appearance,Function Advanced Riot Fixed Camera Hemisphere
Panasonic WV-CW364SCH Neat Appearance,Function Advanced Riot Fixed Camera Hemisphere
Panasonic's new WV - CW364 riot fixed hemisphere cameras, adopting multiple protection design, hard shell, structure tightly.Its unique automatic dark area compensation technology (ABS) to like a person's eyes capture the clear image in the dark.WV - CW364 hemisphere camera using a third of an inch CCD, low illumination performance better.Color illumination under minimum illumination can reach 0.6 Lux @ F1.3 wide Angle, the cameras have the function of belt filter color turns black, black and white light can reach 0.05 lux@f1.3 wide Angle.The choose and buy a heater to make you outdoors, such as: the eaves and use the same indoors when using convenient, no matter in low temperature environment or in case of temperature change ups and downs can be used as usual, the applicable scope is very broad.


Product features
Level of clarity: 540 line.
Filter high sensitivity under the day/night conversion function:
0.6 Lx (color)
0.05 Lx (black and white)
Automatic dark area compensation technology (ABS) on the premise of keep bright area image resolution improves the image resolution in the dark.
Riot device with high reliability.
IP66 waterproof and dustproof.IEC60529 measurement standard.
A variety of regulating function including BLC (backlight compensation), ATW track (automatic white balance) and ALC (to be automatic light control).
Two white balance mode (in DIP switch) : ATW track (automatic white balance)/AWC (automatic white balance control).
2.8 ~ 3.6 times 10 mm zoom lens automatically switches the IR filter.
In synchronous/multiplex vertical synchronization (VD2).
It is more convenient to monitor output, the lens adjustment when installation.
Three to the hinge, rotation, pitch (level), convenient installation.
Can choose to install mode: installed flush, surface and embedded installation.
Heater can keep the operating temperature of choose and buy in - 30 ˚ C ~ + 50 ˚ C.