News center
Contact us
Add: 19-702,SongQuan Villa,Taibai Road,Luohu,Shenzhen,China
Tel: +86-755-25512007
Fax: +86-755-25512007-2005
Email: sales@conterway.com
Product show
HEIPTZ-2201W-IR 1080P Hd integration of explosion-proof braket network cameras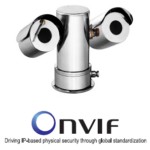 Product Numbers:HEIPTZ-2201W-IR-1080P
Price:0
Product introduction:HEIPTZ-2201W-IR 1080P Hd integration of explosion-proof braket network cameras
HEIPTZ-2201W-IR 1080P Hd integration of explosion-proof braket network cameras
Honeywell is a explosion-proof HEIPTZ - 2201 w - IR IR PTZ camera network, has a 1080 p hd resolution, allowing the user to anywhere through the IP network video monitoring and operation. After repeated testing, this camera to withstand the toughest test environment, especially the high temperature full of dangerous gases, moisture and dust explosive environment, such as oil refineries, chemical plants, mines, etc.
HEIPTZ for 2201 p - 2201 - w - IR (1920 x1080) high-definition resolution, 30 frames per second, a double stream and h. 264 and MJPEG video compression format. Among them, the h. 264 video compression technology not only provides the high quality picture, also has greatly increased the utilization rate of bandwidth, reducing the video data capacity, saving storage space.
HEIPTZ - 2201 - w - IR has a real transformation function, day and night, with 20 times optical zoom; For rotation and + 90 ° 360 ° of the vertical rotation, precision can be up to + / - 0.1 °. Even in the most severe environment, the camera can ensure clarity and accuracy of the picture. The built-in infrared lamp 80 meters to ensure that the camera can work properly even when you are in the dark environment.
HEIPTZ - 2201 w - IR protection class IP 68, adopts stainless steel case, represents the current high standards of environmental protection. Adopting physical toughened float glass lens window, and is equipped with wiper, even under the bad environment can ensure that the picture clear and fluent.