News center
Contact us
Add: 19-702,SongQuan Villa,Taibai Road,Luohu,Shenzhen,China
Tel: +86-755-25512007
Fax: +86-755-25512007-2005
Email: sales@conterway.com
Product show
Panasonic(NVR) WJ-GXE500CH Network Monitoring System Products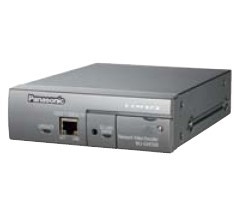 Product Numbers:(NVR)WJ-GXE500CH
Price:0
Product introduction:Panasonic(NVR) WJ-GXE500CH Network Monitoring System Products 4 road full frame rate of h. 264. H. 264 (High profile)/JPEG double stream output VGA/D1 images. Adapted to the movement of the interlaced/progressive scan conversio
Panasonic(NVR) WJ-GXE500CH Network Monitoring System Products
Full frame transmission h. 264.
H. 264 (High Profile)/JPEG double stream output VGA/D1 image size.
Adapted to the movement of the interlaced/progressive scan conversion, to ensure that the object moving image is still clear.
Long distance transmission image fuzzy compensation, ensure that the image is clear.
Coaxial communication to ensure that the Panasonic PTZ cameras can be controlled by coaxial cable.
RS - 485 "open" the order of the table, to ensure that the control of different manufacturers of the PTZ camera.
SDHC/SD memory card slot can be used for manual recording alarm record and network failure (JPEG).
Camera subtitles show: image embedded up to 16 characters.
Full-duplex bi-directional audio allows interactive communication.
PoE power supply only connected to the LAN.
(in accordance with IEEE802.3 af)
Alarm source contains three terminal input, VMD, camera, alarm, video loss and Panasonic alarm.
VMD (video mobile detection) set up four areas.
Face detection function can automatically detect human face location, information sent via XML or streaming video.
(only 1 road)
VMD metadata to support WJ - ND400 playback function of VMD.
The Internet mode: according to the HTTP protocol to transmit h. 264 / mpeg-4 images.
Multiple languages GUI and set menu: Chinese, English, French, Italian, Spanish, German, and Russian.
Support IPv4 / IPv6.