News center
Contact us
Add: 19-702,SongQuan Villa,Taibai Road,Luohu,Shenzhen,China
Tel: +86-755-25512007
Fax: +86-755-25512007-2005
Email: sales@conterway.com
Product show
Panasonic(NVR) WJ-GXD400/CH Network Monitoring System Products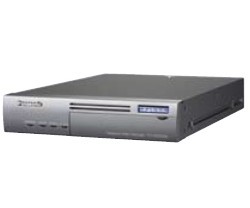 Product Numbers:(NVR)WJ-GXD400/CH
Price:0
Product introduction:Panasonic(NVR) WJ-GXD400/CH Network Monitoring System Products
Panasonic(NVR) WJ-GXD400/CH Network Monitoring System Products
Product features
Equipped with HDMI interface, support 1920 x 1080 full hd display.
Support 1 road 4 VGA (1280 x 960) and 2 VGA or 6 road VGA pictures showed.
Every road VGA image May 25 ips real-time display.
Can register up to 256 cameras and encoders.
Support circuit switch and group functions.
Group can register up to 64 video cameras, and can be edited in open the power switch, groups, and schedule when invoked.
Support the camera end alarm output: can display the alarm notification, and can be activated alarm terminal output.
Support single broadcast/multicast transmission.
Single channel audio decoding g. 726.
Schedule function: can on the time schedule to activate the camera assignment to edit display mode.
A variety of optional interface border color: white/gray/black/closed.
Equipped with high-speed Internet access (100 base - TX / 1000 base-t) and maintenance of the port (10 base-t).
Can be set up through the browser interface.
High reliability of embedded operating system.
More wide working temperature range: - 10 ˚ C ~ + 50 ˚ C.
For millions of pixels I - PRO network monitoring system of mpeg-4 / JPEG multiplex high-definition video decoder
WJ - GXD400 multiplex high-definition video decoder is equipped with HDMI interface, can also show 4 VGA (1280 x 960) and 2 way VGA graphics, or VGA display 6 road images at the same time.
The user can more accurately identify and many image display mode give full play to the advantages of the full hd 1920 x 1080.
Ips 25 per way VGA images can be real-time display, so also don't miss every moment crime.