News center
Contact us
Add: 19-702,SongQuan Villa,Taibai Road,Luohu,Shenzhen,China
Tel: +86-755-25512007
Fax: +86-755-25512007-2005
Email: sales@conterway.com
Product show
Asx AXIS 210 network camera is suitable for high image quality in professional indoor surveillance applications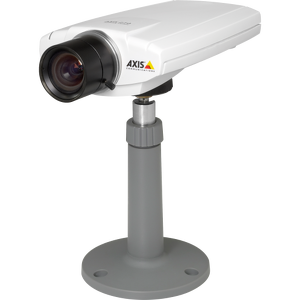 Product Numbers:210
Price:0
Product introduction:Asx AXIS 210 network camera is suitable for high image quality in professional indoor surveillance applications
Asx AXIS 210 network camera
Super high image quality for professional indoor monitoring applications
Stop selling products. Only online support is provided.
For more information, see the support documentation.
Replacement: AXIS M1103
The transmission of m-jpeg and mpeg-4 video streams is also provided
Built-in video mobile detection technology and advanced event management functions
Professional indoor monitoring and remote monitoring products
Suitable for professional indoor surveillance applications of superior image quality
The AXIS 210 network camera provides a cost-effective, ip-based solution for professional indoor security monitoring and remote monitoring applications.
Superior image quality is achieved by using line-by-line scanning technology, and video mobile detection technology is built in to support advanced event management.
The transmission of m-jpeg and mpeg-4 video streams is also provided
AXIS 210 provides both m-jpeg and mpeg-4 video streams, helping you optimize both image quality and bandwidth efficiency. Mpeg-4 compression coding is ideal for applications with limited available bandwidth but high frame rates.
AXIS 210 connects directly to the IP network. Thanks to the built-in Web server, AXIS 210 can be monitored remotely from local lans and the Internet using standard Web browsers. AXIS 210 is ideal for security monitoring in offices, stores, and other locations.
System overview
System requirements:
Standard five or six types of Ethernet cable
Available ports on hubs, switches, or routers
If you are connected to a wireless LAN (802.11b), you need to use an 802.11b wireless network device plus an 802.11b wireless network access point or wireless broadband router
Installation method:
AXIS 210 is designed to be installed on the Ethernet. An IP address needs to be assigned either manually or automatically. Depending on your network Settings, the following installation methods may be used:
For AXIS Internet Dynamic DNS Service, visit www.axiscam.net
UPnP (Universal Plug and Play, Universal Plug and Play)
AXIS IP Utility is the Utility software used to set IP addresses on Windows
Arp-s and ping commands can be used at the command prompt
If you are using a home broadband router, you may query the router's main management page for the IP address that your AXIS 210 has been assigned.
Well-known food company
Safety is no dead end, food factory to boost the plant safety management efficiency!