News center
Contact us
Add: 19-702,SongQuan Villa,Taibai Road,Luohu,Shenzhen,China
Tel: +86-755-25512007
Fax: +86-755-25512007-2005
Email: sales@conterway.com
Product show
Asx AXIS M1103 network camera for professional monitoring of the affordable compact high resolution camera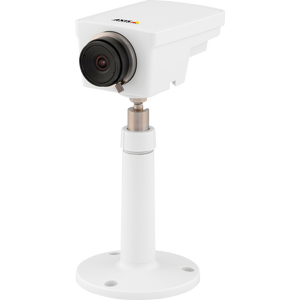 Product Numbers:M1103
Price:0
Product introduction:Asx AXIS M1103 network camera for professional monitoring of the affordable compact high resolution camera
Asx AXIS M1103 network camera
Compact high resolution camera with moderate price for professional monitoring
Stop selling products. Only online support is provided.
For more information, see the support documentation.
Replace: AXIS M1124
Excellent image quality
Multichannel h. 264 video stream
Ethernet power supply
Adopt pixel counter for easy installation
Bundled discounts
For simple and cost-effective monitoring of retail stores and smaller businesses
AXIS M11 monitoring suite
Affordable cameras for professional video monitoring
AXIS M1103 is a moderately priced fixed professional camera for video monitoring applications such as retail, banking, libraries and other office buildings.
Provides excellent image quality through line-by-line scanning
AXIS M1103 interface with equipped with CS type fixed focus lens, can provide excellent image quality with SVGA resolution, and can provide can carry on the optimization for bandwidth and storage efficiency separate multiple h. 264 and Motion JPEG flow.
The messenger is in charge of video
Ethernet power supply
Ethernet power supplies the camera over the network, eliminating the need to provide power cables and reducing installation costs. The pixel counter can further help the installer determine whether the pixel resolution of an object or face meets regulatory or specific customer requirements, such as for facial recognition purposes.
Number translation/tilt/zoom
AXIS M1103 supports digital translation/tilt/zoom, which allows streaming of views clipped from a full view for viewing or recording.
The AXIS M1103 Network Camera
AXIS M1103 is well suited for video surveillance in retail stores, Banks, libraries and other office buildings. In this case, The camera was wall - mounted and physically rotated by 90 degrees for optimal monitoring of the corridor.